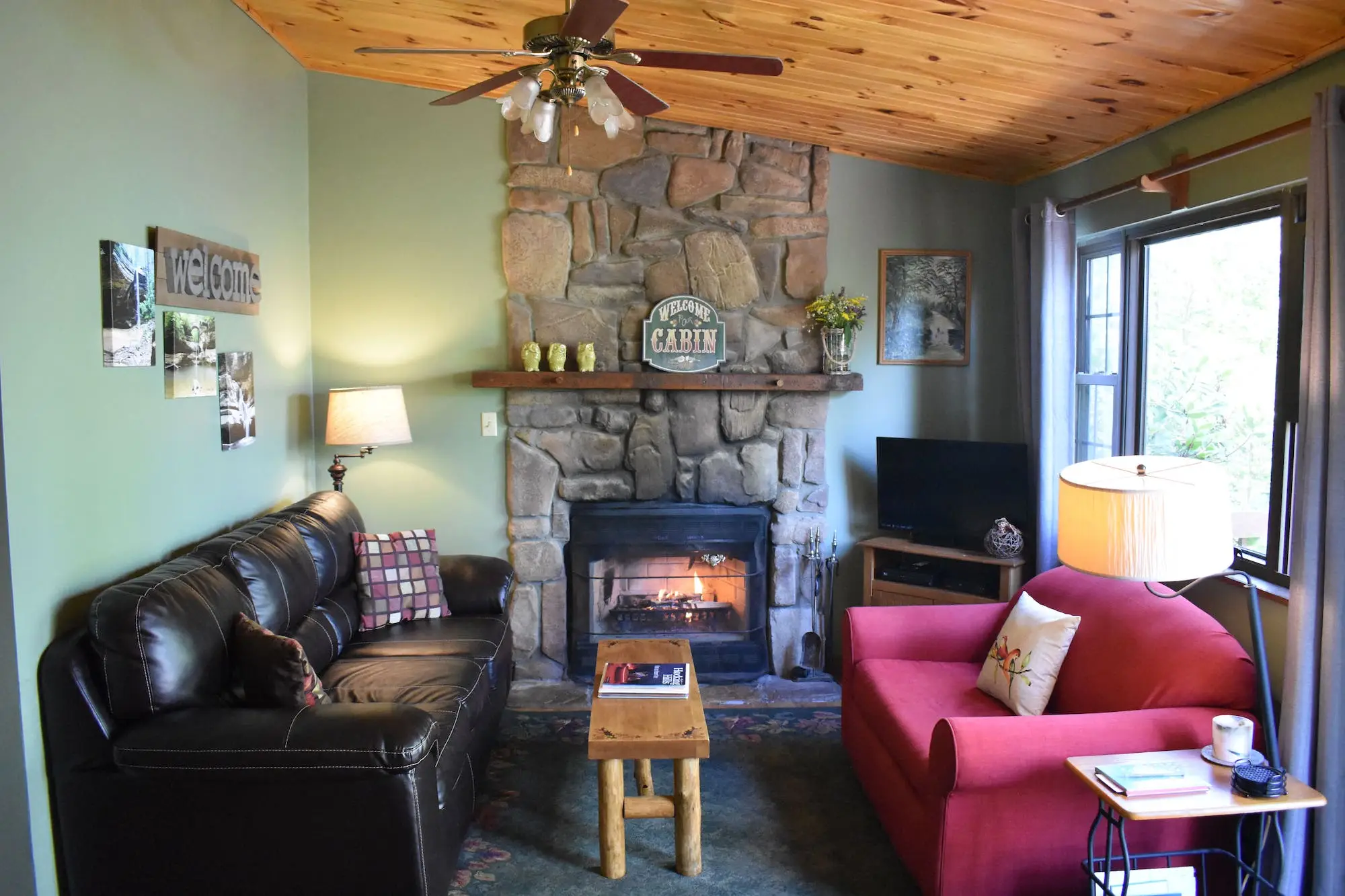 Packages & Specials
Champagne & Roses Package - $50
Turn any night into a special occasion by adding the Romance of Roses and the Magic of Champagne on Ice
Anniversary Package - $70
Champagne Roses and Box of chocolates
Personal Photography Package - $100
Regardless of the package you choose, have your own personal photographer to capture the memories you and your family make while staying in the Hocking Hills with us. No more figuring out who's to hold the camera and later knowing who it was because they were missing from your Hocking Hills vacation photos. Easy, simple service, that offers you an affordable way to remember your Hocking Hills vacation for years to come. Spend 30 minutes with Lisa on site taking family, individual, couples photography and receive all photos on a CD for $50.
Plus More Package - $20 / hour
Add to your stay offer. Arrive up to two hours earlier or stay up to two hours later
Birthday Package - $50
Choice of vanilla or chocolate cake for two to four, Vanilla or Chocolate ice cream, one souvenir mug and balloons waiting for you. While making memories of this special birthday, you may want to consider having a personal photographer to capture the memories in photographs.
Firewood - $15
One bundle
Simple I Do Wedding - $125
Get married on our private property. Either in your cabin or our gazebo. Minister only.
MUST check availability before booking this package. 740-385-1687
Intimate Wedding package - $500
Includes minister, Photographer for 1 hour (during and after ceremony) CD with all of the images and a 20 page photo book, of best photos bouquet and boutonniere (choose from a dozen roses or a seasonal mix).
MUST check availability before booking this package. 740-385-1687