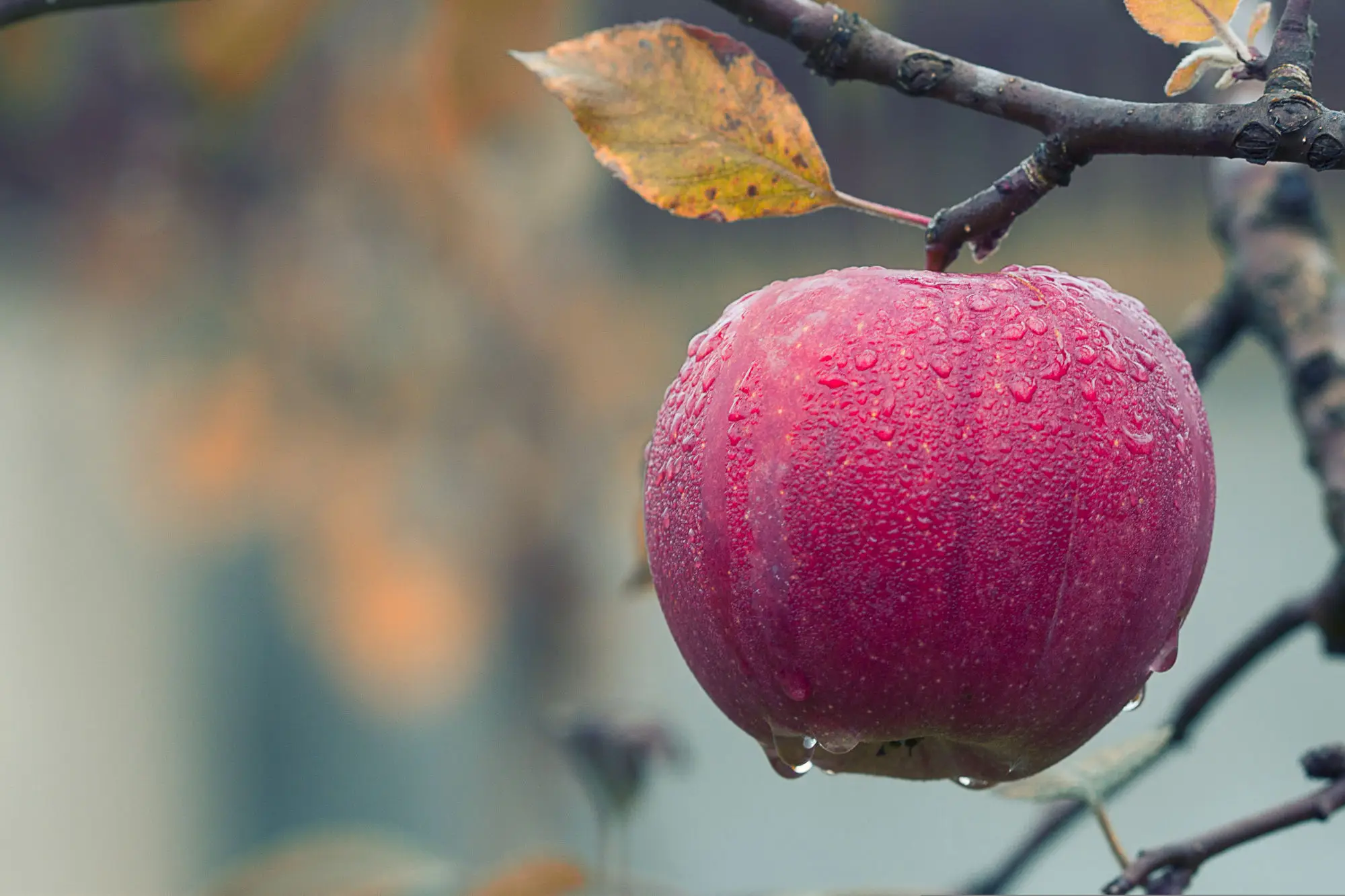 Our different types of apples and other fruit!
At Hocking Hills Orchard, here at the Four Seasons Cabins, we grow many different varieties of Apples, Pears, Grapes and other fruit.
Our Apples are divided into different groups for easier searching. The groups are: Antique and Unusual, Red Fleshed, Russets, Pearmains, Pippins, Limbertwigs, Gilliflowers, Cider, Common Favorites, Named Seedlings and Unknown and finally Wanted Varieties. The other available fruits are on their own web pages. Contact me, Derek Mills, at
Derekcs2005@aol.com
Apple variety descriptions
Many of these varieties have not fruited for us yet. For the descriptions of those that have not I have referred to the following sources.

Derek and Judy have a great looking and informative web page. They also have a fantastic catalog that describes different varieites of apples in incrdible detail. They have a database of over 6,000 varieties of apples. Kingswood Lane, Ludgershall, Buckinghamshire, HP18 9RB, England, UK. Phone: 0 44 01844 237415. They are also involved in preserving historic UK apples and have a great web page detailing their efforts about Brogdale.

---


Another great British nursery with an interesting web page! Gallants Court, East Farleigh, Maidstone, Kent ME15 0LE, England, UK. Phone: 0 44 01622 726465.

---


The USDA National Plant Germplasm System has a very concise, detailed database.

---


John Bunker has a great web-site with a ton of information on heirloom and unusual apples with a connection to Maine. Their printed catalog has even more information along with fun drawings and captions. Fedco Seeds, PO Box 520, Waterville, ME 04903(207) 873-7333

---


Another informative source for American apples varieties and a nice cider apple selection. 18 Glass Factory Bay, Geneva, NY 14456. Phone: (315) 789-7083.

---


Ram and Marissa Fishman of Greenmantle Nursery are the definitive source for information about renowned apple breeder Albert Etter and his introductions plus they have a wide selection of their own. Greenmantle Nursery, 3010 Ettersburg Rd., Garberville, California 95440. Phone: (707) 986-7504.

---


Tom Brown of Clemmons, NC, became interested in finding and saving heirloom Southern apples in 1999. Some of the results from this effort are presented here.

---


Jim Bastian of Yankee Apple makes quality apple tree labels that are hefty, durable, rustproof, and made to withstand the elements. Some apple tree varieties can live for 200+ years, still these labels will easily outlive any tree you associate them with. Yankee Apple 66 Carvel Lane Plainfield NH 03781

---

The Book of Apples

by Joan Morgan and Alison Richards with paintings by Elisabeth Dowle. This is a fantastic book with history, variety descriptions and more.

---

Old Southern Apples

by Creighton Lee Calhoun, Jr. Another great apple book, this one focusing on apples historically grown in the southern USA.

---

The Apples of Maine

by George A Stilphen. Apple book focusing on history of apples and varieties of apples originating in Maine.

---

Fruit, Berry and Nut Inventory, Third Edition

Edited by Kent Whealy of Seed Savers Exchange. The inventory is one of nursery catalogs listing fruit, berry and nut varieties available by mail order in the US.

---

Apple Hill Orchards

Russel Hill has put together this informative catalog of apple scions that he sells, with many cider and unusual varieties listed. Apple Hill Orchards, P.O. Box 35, Covelo, California 95428.

---